Australian trade minister Andrew Robb heads to Indonesia with a huge delegation to attend Indonesia-Australia Business Week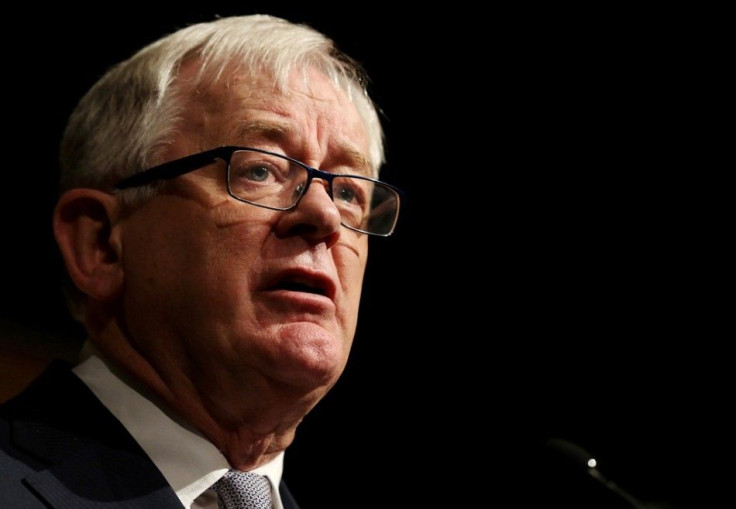 Australia's Minister for Trade and Investment, Andrew Robb is leading the country's largest ever trade and investment business delegation to Indonesia, projecting Australian capability in major industry sectors.
This is on the occasion of Indonesia-Australia Business Week 2015 (IABW) being held from 17-20 November in Jakarta. The minister is being accompanied by 360 senior business people representing various industries such as infrastructure, advanced manufacturing, agriculture and food sustainability, premium food and beverage, health and aged care, resources and energy, education and tourism, according to a press release from the government.
Agenda
The event, IABW, seeks to strengthen partnerships between Australia and Indonesia in sectors of education, training and tourism. Minister for Tourism and International Education, Richard Colbeck will also be attending the inaugural IABW on Nov. 17.
"Indonesia is our closest neighbour and a growing economy but it faces the challenge of up-skilling its workforce and boosting competition ahead of the commencement of the ASEAN Economic Community," Colbeck said.
Report urges deeper ties
Indonesia holds vast potential with its 250 million people and a burgeoning middle class. There is untapped potential in expanding trade between the two countries as Indonesia has still not become the top 10 trading partners of Australia, and stuck at the 12th largest trading partner position.
According to a new report commissioned by the Australia-Indonesia Centre, the elevation of new leaders in both Indonesia and Australia has provided the best time to work together and seek ways to increase trade and investment. The Australian-Indonesia Centre is headed by veteran businessman Harold Mitchell, reports the ABC News.
The report, "Succeeding Together," prepared by ANZ and PwC for the Australia-Indonesia Centre is urging Australia and Indonesia to work together in areas such as fashion, food-processing, animal products and logistics to seize the trillion-dollar trade opportunities in southeast Asia.
To be released by minister Robb in Yogyakarta, the report calls up the two countries to combine forces to sell into third markets as partners rather than competitors.
"The sense is that the economic centre of gravity within Asia is shifting south and east, thereby creating a 'Factory Asia' in our immediate region," the report said.
While Australia poses the challenge of high wage costs, Indonesia's younger, lower-cost labour force needs more training.
"Australian firms can transfer their knowledge and expertise to their Indonesian counterparts in order to achieve joint competitive advantages," the report said, underscoring partnerships in vocational education and training.
During Prime Minister Turnbull's recent visit to Jakarta, Indonesian President Joko Widodo had urged for more Australian investment in the digital economy, infrastructure and cattle breeding. In the beef industry, both the countries are already working together, reported The Sydney Morning Herald.
For feedback/comments, contact the writer at feedback@ibtimes.com.au or let us know what you think below.
MEET IBT NEWS FROM BELOW CHANNELS