Australian journalist's savage takedown of Donald Trump goes viral [VIDEO]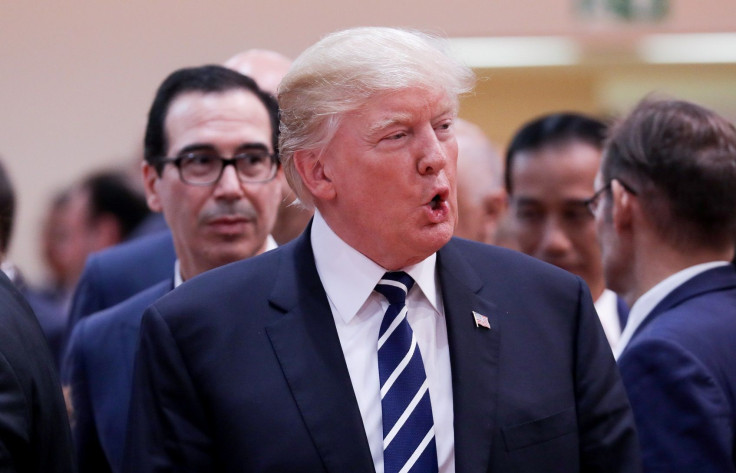 An Australian journalist's blunt monologue about US President Donald Trump is going viral. Judging Trump's performance at the just-concluded G20 summit in Hamburg, Germany, Chris Uhlmann said the American leader is incapable of leading his country, much less the world.
Uhlmann, the political editor of the ABC, was in Hamburg to cover the Group of 20 nations conference from Friday to Saturday. On Sunday morning, he delivered a brutal takedown of Trump, who, according to Uhlmann, could be the reason for his country's imminent downfall.
"What we already knew is that the president of the United States has a particular skill set, that he's identified an illness in Western democracies, but he has no cure for it and seems intent on exploiting it. And we've also learned that he has no desire and no capacity to lead the world," the journalist said in the video, which has been retweeted over 27,000 times.
Uhlmann said the US was "left isolated and friendless" during the Paris climate accords, and that Trump had missed an opportunity to unite most of the leaders in the group by not talking about North Korea's missile tests. Trump might have given some interesting observations about defending the values of the West, but it was a scripted effort and therefore was probably not his own thoughts, according to Uhlmann.
"But the unscripted Trump that's real: A man who barks out bile in 140 characters, who wastes his precious days as president at war with the West institutions like the judiciary, independent agencies and the free press. He was an uneasy, lonely, awkward figure at this gathering and you got the strong sense of the leaders are trying to find the best way to work around him," the ABC editor said.
"Donald Trump is a man that craves power because it burnishes his celebrity. To be constantly talking and talked about is all that really matters, and there is no value placed on the meaning of words, so what's said one day can be discarded the next.
"So what did we learn? We learn that Donald Trump has pressed fast forward on the decline of the United States as a global leader. He managed to isolate his nation, to confuse and alienate his allies and to diminish America. He will cede that power to China and Russia, two authoritarian states that will forge a very different set of rules for the 21st century. Some will cheer the decline of America. But I think we'll miss it when it's gone. And that's the biggest threat to the values of the West, which he claims to hold so dear."
Uhlmann's savage commentary of Trump has been panned by some but praised by many. His video has gone viral online since it was posted on Sunday morning, and has been shared on major US publications. As commenters noted, Uhlmann is a conservative reporter, one who would ideally side with Trump but does not for reasons he succinctly enumerated in his video.
Watch Uhlmann's scathing observation of Trump here:
What did we learn about @realDonaldTrump at this #G20? @CUhlmann explains. #Insiders pic.twitter.com/TGOXdiFWhB

— Insiders ABC (@InsidersABC) July 8, 2017
The G20 summit, held in Hamburg on July 7 and 8, was attended by its member countries, the top 20 major economies of the world. Australian Prime Minister Malcolm Turnbull joined other world leaders in the meeting, namely, Trump, French President Emmanuel Macron, Indonesian President Joko Widodo, Mexican President Enrique Peña Nieto, South African President Jacob Zuma, Argentinean President Mauricio Macri, Chinese President Xi Jinping, Russian President Vladimir Putin, Turkish President Recep Tayyip Ergogan, Brazilian President Michel Temer, South Korean President Moon Jae-in, Italian Prime Minister Paolo Gentiloni, Canadian Prime Minister Justin Trudeau, Indian Prime Minister Narendra Modi, Japanese Prime Minister Shinzo Abe, British Prime Minister Theresa May, Saudi Arabian State Minister Ibrahim Abdulaziz Al- Assaf, European Commissioner Jean-Claude Juncker, and German Chancellor Angela Merkel.
MEET IBT NEWS FROM BELOW CHANNELS