Asylum Seekers On Hunger Strike Urge Australia For UN Turnover; Immigration Denies 'Incorrect' Reports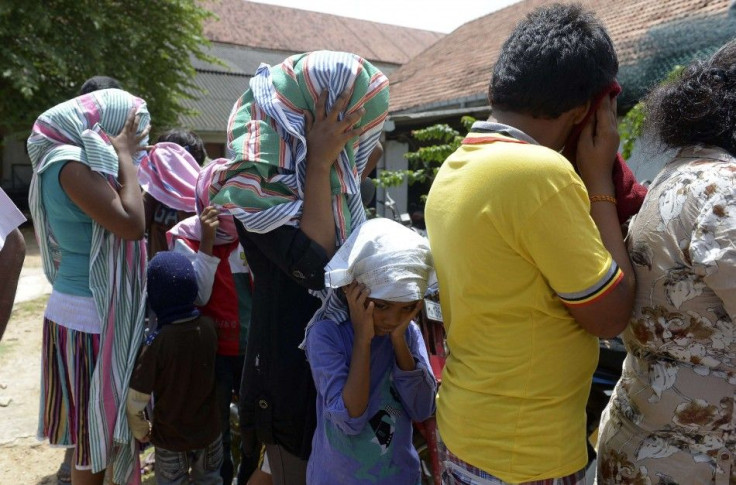 Asylum seekers in the Australian-run detention centre in Manus Island in Papua New Guinea are on hunger strike in protest of their poor conditions. Human rights groups said more than 200 asylum seekers had participated in the hunger strike with at least 10 detainees reportedly sewn their lips shut.
Human rights groups have repeatedly criticised the Australian government for its policy of processing asylum seekers offshore. BBC reported that the government has denied reports of a hunger strike. The country sends refugees who arrive by boat to offshore processing centres in Papua New Guinea and Nauru.
In February 2013, the Manus Island detention centre was the site of the deadly riots when PNG locals stormed the facility and clashed with detainees. One asylum seeker died in the riots, while 70 people were wounded or injured.
The recent protest began at the Mike compound when detainees who went on hunger strike refused to return to their living quarters. At least 10 asylum seekers had decided to sew their lips as a sign of protest.
According to ABC, an Egyptian-Christian man swallowed several razor blades. Campaign group Refugee Action Coalition provided an audio recording of an asylum seeker revealing that 220 people had gone on hunger strike. The person said more asylum seekers are expected to join them.
The asylum seeker said the detainees went on hunger strike to push Australia to turn them over to the United Nations if they will not be allowed to settle in Australia. In the recording, the asylum seeker went on to say that the detainees in Manus Island believe they are in a "bad situation." The detainees have declared they will remain outside until their demands are met, The Guardian reported.
Under the laws introduced by the previous Labour government, no refugee in offshore detention centres will be allowed to resettle in Australia. The country's Immigration Department denied the reported hunger strike and said media reporting about it are "incorrect." The department said a number of detainees have participated in a "peaceful protest."
To report problems or leave feedback for this article, contact: r.su@ibtimes.com.au
MEET IBT NEWS FROM BELOW CHANNELS