Apple MacBook Pro Touch Bar: Owners of old Mac models can still experience new feature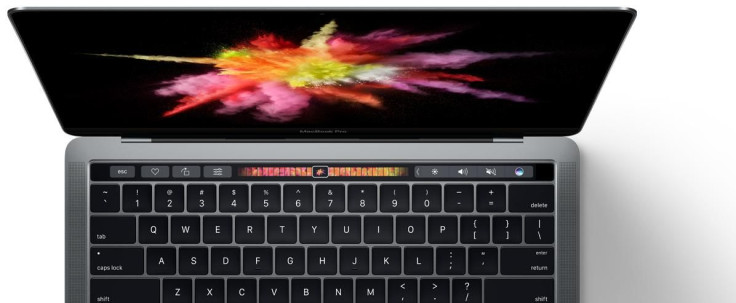 Apple launched its newly revamped MacBook Pro during a company event in California last month. The flagship laptop underwent a large-scale upgrade for the first time in four years and now features a new OLED touchscreen panel situated above the keyboard called the Touch Bar. But is the new feature really worth buying the new Apple laptop?
Thankfully, owners of old MacBook Pro models can try out the new Touch Bar feature on their current laptops by using a new app called Touché. The app is currently made available to download and it is not complicated to install. It can be launched and shut down easily just like any regular app. Users can also produce screenshots of the Touch Bar and what it displays.
The Touché app was created by Daniel Jalkut, who has also developed other apps like the blogging utility MarsEdit. He founded Red Sweater Software after leaving his job as a software engineer at Apple. The Touché app is free to download and use.
A number of Apple apps have Touch Bar support with the most recent macOS version. According to 9To5Mac, The 1Password app and similar third party utilities have also added Touch Bar support. The Touché app allows users to detect exactly how macOS and certain apps shall handle the Touch Bar without the need for a new MacBook Pro to adequately visualise it. While the app is free, it requires the latest macOS Sierra version 10.12.1, specifically build 16B2657. Users can update to the required version at Apple's official support site.
The new MacBook Pro model's Touch Bar has several functional capabilities that enable a variety of commands on certain apps, but it doesn't quite captivate users that long for full touchscreen displays. Those who have pre-ordered the latest Apple laptop may see their new Macs arrive soon as initial shipments were made on Saturday.
MEET IBT NEWS FROM BELOW CHANNELS