Amazon has drones, but Domino's will deliver your pizza with its driverless delivery robot, DRU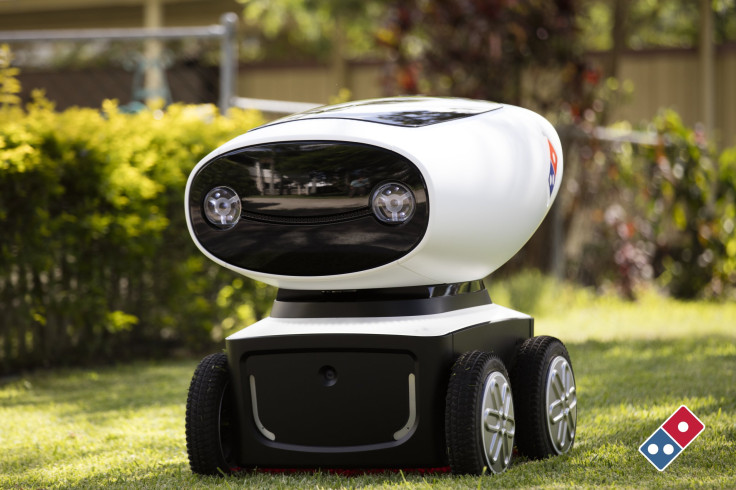 Domino's has unveiled a new delivery method that will make pizza (and tech) lovers everywhere happy: a robot called DRU.
The company on Thursday night released innovative prototypes of the four-wheeled autonomous delivery robot, with Australian startup Marathon Robotics developing the robotics.
"The DRU prototype is only the first step in our research and development as we continue to develop a range of innovations set to revolutionise the entire pizza ordering experience," CEO and Managing Director Don Meij said.
DRU has been fitted with compartments to ensure the food it is delivering stays hot and drinks cold on the trip from the shop to a customer's front door or kerbside. If you're worried about your Hawaiian or Meat Lovers pizza going MIA, DRU also has cameras to avoid being kidnapped.
As DRU arrives to its destination, customers will receive a text message with a code that unlocks the order, allowing them to successfully collect their meal.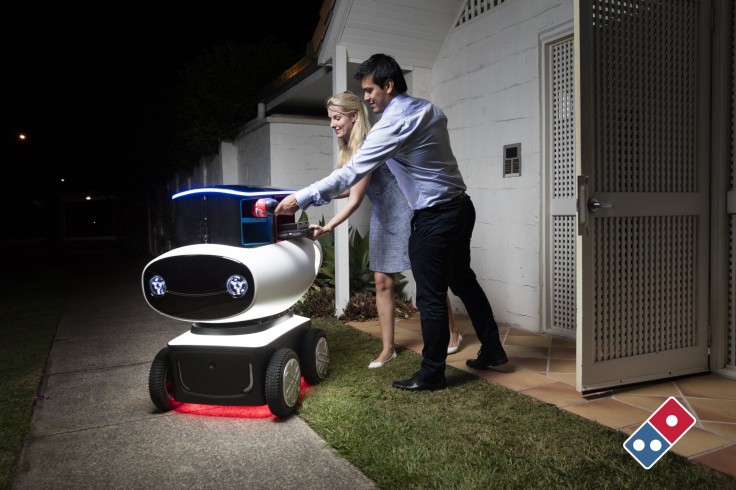 The smart vehicle is able to choose a path and avoid obstacles with its inbuilt sensory systems, and is completely weather proof. However, it is currently only legalised on footpaths at a safe walking speed.
Domino's conducted trials in accordance with the Queensland Department of Transport and Main Roads where DRU was operated in a semi-autonomous mode to deliver his first orders on restricted streets.
The prototype currently weighs 180kg and is able to travel 20 kilometres before its battery needs to be recharged.
The technology is being developed in Domino's new Brisbane-based international innovation lab (DLAB) which opened in February.
Domino's has not given a timeframe for when DRU will be officially put to work on the street, but said it would be ready to be deployed following approval by several road and footpath legislative bodies.
Although it is unclear whether the introduction of the new technology will lead to layoffs from the company's delivery team, Meij said DRU will one day "fit into and enhance the existing team of delivery experts".
MEET IBT NEWS FROM BELOW CHANNELS