Alcoholism gives woman a huge hump back after 40 years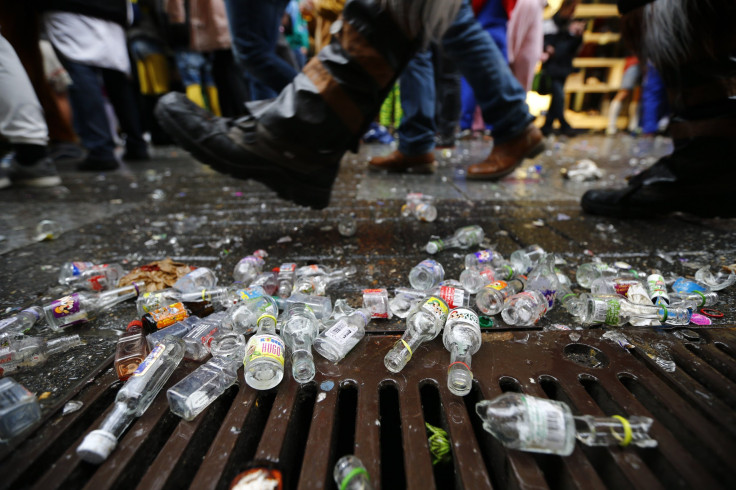 Alcoholism has its bad effects. However, it also has some weird effects. A 64-year-old woman has developed a huge buffalo hump back after battling alcoholism for 40 years. The rare condition has baffled doctors as the woman also developed huge fatty deposits below her neck and small lumps on her arms.
The doctors finally took resort to Internet and discovered that the woman has a rare disease known as Madelung. It generally affects men with diabetes and alcoholism. The rare condition causes fatty tumour lipomas to develop on the torso, though some also get the hump back as that in buffalos.
Like us on Facebook
In fact, one of the doctors at the Brooklyn Hospital Center in New York, who handled the case, called it "peculiar." The case has been reported in the British Medical Journal (BMJ) where readers can view this unusual medical condition.
The woman was suffering from muscle weakness that was getting worse every year. Moreover, the woman did not see a doctor for five years after developing the lumps as she liked the way they looked, writes Mirror. She was also an alcoholic and had been so for 40 years. She had her last binge two weeks before she finally went to see a doctor.
"At first glance, we noticed multiple swellings all over the body -- around the neck, upper back and upper extremities, which were very peculiar to the medical team," reads the BMJ report.
The woman, who chose to withhold her name, was first sent for tests to ensure that the lumps were not cancerous. The tests revealed they were fatty lumps on biceps, triceps and shoulder. Certain blood tests revealed that she had ketoacidosis, which also is a rare and potentially life-threatening condition.
The woman was also suffering from a fatty liver, caused by years and years of drinking. However, she has quit drinking.
MEET IBT NEWS FROM BELOW CHANNELS