'911' season 1 episode 7 'Full Moon (Creepy AF)' spoilers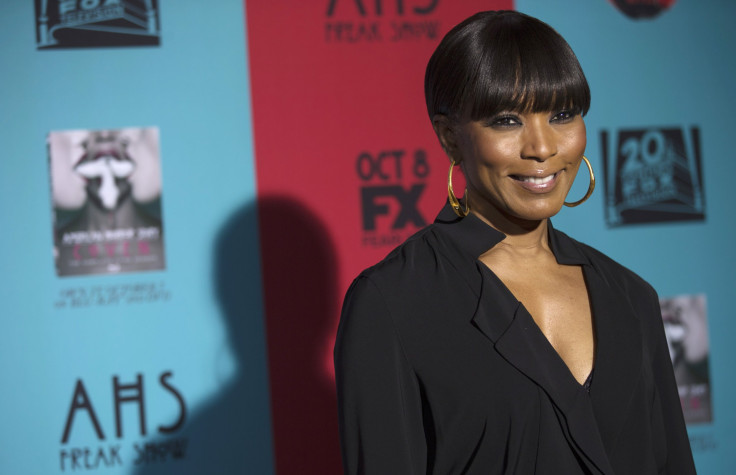 The "911" TV show, starring Peter Krause (Bobby Nash), Angela Bassett (Athena Grant), Connie Britton (Abby Clark), Aisha Hinds (Henrietta "Hen" Wilson) and Oliver Stark (Evan "Buck" Buckley), will have a new episode titled "Full Moon (Creepy AF)." It airs in the US on Feb. 28. The upcoming episode will feature the team dealing with unusual calls which coincide with a full moon.
Spoiler Alert: This article contains '911' spoilers. Read on if you want to know what will happen on 'Full Moon (Creepy AF).'
According to a Fox press release, "911" season 1, episode 7 will show the team getting crazy calls on a night with a full moon. It includes Angela dealing with a rabid criminal and a potential home invasion. Meanwhile, Buck and Bobby will spend time at a yoga studio for pregnant women. As for Hen, her past may be linked to her future. Plus, Abby will help investigate the murder of a caller.
'Full Moon (Creepy AF)' stars
The guest stars that will grace this episode include Alex Loynaz (Terry), Debra Christofferson (Sue Blevins), Abby Brammell (Eva), Jenny O'Hara (Nora), Colby French (Det. Marks) and Tracie Thoms (Karen Wilson). According to the Internet Movie Database (IMDb), they will be joined by Bianca Bonciu (Pregnant Woman), Marisol Ramirez (Fiona), Grasie Mercedes (Beth), Meryl Hathaway (Jackie) and Briana Lane (Storm). The rest of the "911" show cast 2018 including Kenneth Choi (Howie "Chimney" Han) and Rockmond Dunbar (Michael Grant), will also appear in "Full Moon (Creepy AF)."
'9-1-1' episodes: 'Heartbreaker' and 'Karma's a Bitch'
'Heartbreaker'
The episode before "Full Moon (Creepy AF)" was "Heartbreaker" and it aired in the US on Feb. 7. It showed the team celebrating Valentine's Day 2018, including Buck and Abby who went on their first official date. As for Athena, she assisted a desperate woman. By doing so, she also unintentionally joined the Lonely Hearts Club. Plus, Chimney and Bobby learned about the "Casanova Fracture." They also had to deal with a surprise marriage proposal that turned dangerous. Bradley Buecker directed this episode, which was written by Matthew Hodgson.
The "9-1-1" show airs on Wednesdays from 9-10 pm ET/PT on Fox. The next episode after "Full Moon (Creepy AF)" is "Karma's a Bitch," and it will air on March 7. Stay tuned for more "911" spoilers and updates featuring Bobby, Athena, Abby, Hen, Buck, Howie and Michael, as well as the emergency cases they'll deal with.
Watch the '911' Facebook video below:
MEET IBT NEWS FROM BELOW CHANNELS