5 Fast facts about the new 'Harry Potter: Hogwarts Mystery' mobile game
Check out the trailer of the new game from Jam City and Warner Bros Interactive Entertainment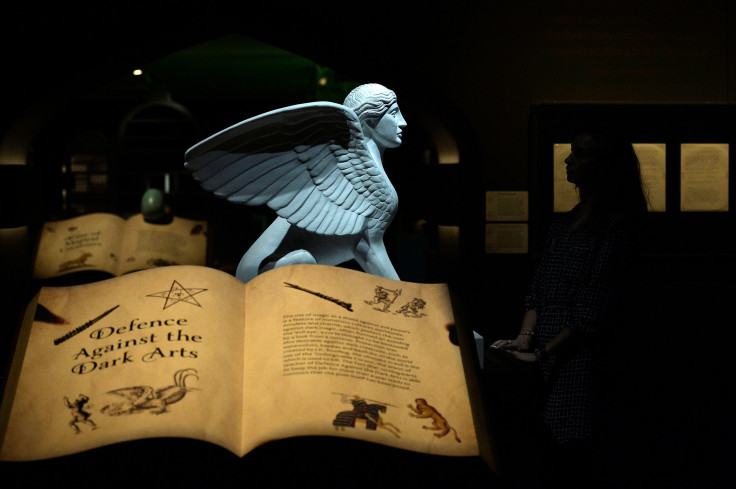 "Harry Potter" (HP) fans will surely look forward to the new mobile game from Warner Bros Interactive Entertainment and Jam City called "Harry Potter: Hogwarts Mystery." According to the game's official website, it will be available for download in the iOS App Store, Amazon app store and Google Play sometime in 2018. If you want to know more about the new HP mobile game, read on.
5 Fast facts about the 'Harry Potter: Hogwarts Mystery' game:
1. The first "Harry Potter Hogwarts Mystery" trailer was published on Jam City's YouTube channel on Thursday.
Yes, the first trailer for the "Harry Potter" game has officially been released to whet the appetite of Potterheads worldwide. It opens with a quote from Albus Dumbledore saying, "It is not our abilities that show who we truly are: it is our choices." Then an owl with a sealed letter appears on screen implying that it's the letter from Hogwarts that you've been waiting for. Famous "Harry Potter" characters also make an appearance in the trailer such as Hagrid, Professor Severus Snape and Minerva McGonagall.
2. "Harry Potter Hogwarts Mystery" will be set before the famous wizard's arrival at Hogwarts.
The setting of the upcoming mobile game will happen prior to the arrival of " The Boy Who Lived," aka Harry, at the Hogwarts School of Witchcraft and Wizardry. A press release from Jam City states that those who play the game will find their character's timeline in the period wherein Bill Weasley and Nymphadora Tonks were still students at the British school of magic. It would be around 1984–1989 because Harry started at Hogwarts in 1991.
3. The players of the new mobile HP game will be able to create and customise their own characters.
If you're wondering what it's like to study at Hogwarts, this is the perfect chance to roleplay as one of the school's students, going on similar adventures as Harry and his pals did in the books and movies. The game's players can have a blast creating a character as well as customising it. The avatar can be continually upgraded as new expertise and cool magical skills are gained. Plus, it will give players the chance to choose their own pet, much like their own Hedwig (Harry's owl) or Crookshanks (Hermione Granger's cat).
4. The upcoming mobile game will have relationship quests aside from large plot arcs.
The new HP game will have an encounter system wherein the decisions and actions of the players will have an impact on their quests. Aside from that, it will affect how the other characters will treat them. Players will also have a chance to solve various mysteries in school as well as learn spells and have a duel against rival students.
5. A sneak peek of the game will be shown during the "Celebration of Harry Potter" event.
The "Celebration of Harry Potter" will happen from Jan. 26-28. Fans of the "Harry Potter" books and movies can check it out and have a chance to peek at snippets of the mobile game. However, the game will be officially released for mobile devices this spring.
"Harry Potter: Hogwarts Mystery" was developed by Jam City and licensed by Warner Bros. Interactive Entertainment. It will be released in 2018 under Portkey Games. Stay tuned for more updates about the new "Harry Potter" mobile game.
Watch 'Harry Potter: Hogwarts Mystery' Official Teaser Trailer below:
Jam City/YouTube
MEET IBT NEWS FROM BELOW CHANNELS