2,800-Year-Old Burial Of Chariots And Horses Discovered By Chinese Archaeologists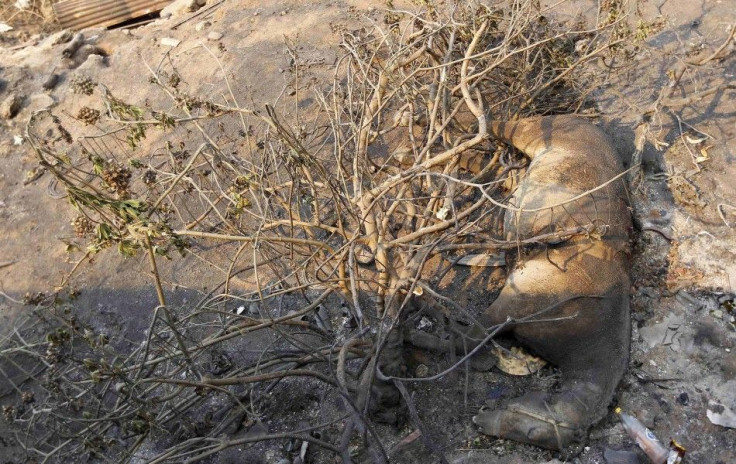 A set of 30 tombs that were surrounded with 98 horses as well as 28 chariots were discovered in Hubei in China by a team of a Chinese archaeologists. The tombs, chariots and horses are said to be from 2,800 years ago.
The tombs were found in different sizes and was said to date back to 770-476 BC, which is also known as the Summer and Autumn Period in the history of China. The first half of the period was approximately the same time as the rule of the Eastern Zhou dynasty. The rule of the dynasty was characterised and marked by the birth of a merchant class, who were wealthy, as well as, the creation of powerful states.
According to Ancient Origins, the high-ranking nobles, about 2,800 years ago, used to display their power as well as strength through the ownership of chariots that were led by horses. The area where the chariots were found was a pit that measured 108 feet in length and 4 metres in width. The pit had more than two dozen chariots with several of the wheels removed. The parts of the chariots were also placed alongside it.
A professor from the School of Archaeology and Museology at Peking University, Liu Xu told Haaretz that the number of chariots that a noble owned demonstrated the power that he had. He explained that the strength of the noble was measured through the number of chariots that he owned. He said that in modern words, the chariots were equivalent to a type of a high-tech product. He also said that only those who had high ranks could own chariots.
A horse pit was also found about 5 metres away from the chariot pit. Huang Wenxin, a researcher from the Archaeological Institute of Hubei province, said that after the horses were killed, they were buried and the researchers had come to the conclusion as there was no sign of struggle. He added that the horses were laid back to back and were lying on their sides. He explained that it meant that one chariot was pulled by two horses.
Contact the writer: afza.kandrikar@gmail.com
MEET IBT NEWS FROM BELOW CHANNELS