Why KODAKcoin could be the beginning of a new generation of cryptocurrencies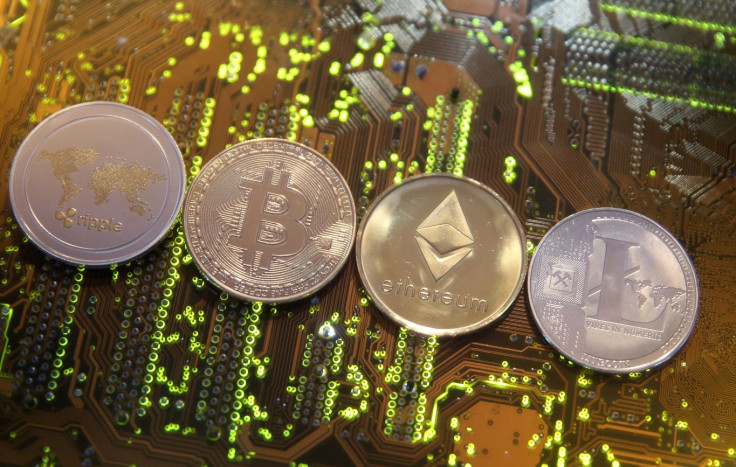 Given the incredible growth of the cryptocurrency market over the past year, it should come as no surprise that everybody is getting involved. Bitcoin's record run in December led to a frenzy of investment, and new ICOs were popping up almost daily. It wasn't just investors who sought to get in on the action; a number of companies have also decided to try to turn the blockchain trend to their advantage.
Some smaller companies such as the Iced Tea Company, now known as Long Blockchain (LBCC), saw huge share price boosts by simply implying that they were entering the cryptocurrency market without specifying a project. Larger companies like Kodak (NYSE: KODK) seem to be leveraging resources to find a genuine solution to a market problem.
These "corporate coins" represent a big potential change in the way new cryptocurrencies are created, and Global Blockchain Technologies (CSE: BLOC ; OTC: BLKCF) is positioning itself to benefit from this new trend.
KODAKCoin represents a genuine attempt to solve a serious market problem
Plans to create KODAKCoin, or KodakOne, were announced by Kodak on Jan. 9, 2017. The project is designed to act as an image rights platform that uses a digital ledger to confirm copyright ownership for photographers. They are then able to sell their photographs and instantly receive payment for their work.
The plan hits upon a few big points, as image theft is a huge problem for professional photographers. By using blockchain technology to keep an archive of all copyrighted images, professional photographers will have a permanent immutable proof of ownership secured by the blockchain. The platform will also take care of copyright infringement with constant web-crawling and post-licensing rights management. Kodak is attempting to automate the most difficult aspects of professional photography so photographers can concentrate on doing their jobs.
Nevertheless, for all its potential, the project has attracted a great deal of criticism. A research report from Kerrisdale Capital poured scorn over the project and announced that it would be shorting Kodak shares, describing the KodakOne platform as "nonsensical. " Cryptocurrency enthusiasts have also been upset by Kodak's decision to only allow investors that "satisfy the investor qualification requirements" of their home nation, arguing that this goes against the spirit of cryptocurrency and ICOs.
Despite these concerns, Global Blockchain Technologies (CSE: BLOC; OTC: BLKCF) decided to become one of the principal investors in KodakCoin. The Global Blockchain Technologies team is comprised of experienced members of the cryptocurrency community. The team believes that the KodakOne ICO fulfilled a real market need and the potential to build a "very large and active community."
Other cryptocurrencies, most notably Ripple, Ethereum and NEO, have already gained the backing of major corporations. Ripple could be defined as a corporate coin due to its focus on the financial industry. No cryptocurrency has ever been directly launched by a household name like Kodak. If KodakOne proves to be a successful venture, it is likely that other corporations will begin to seriously consider possibilities of launching their own blockchain ventures.
Should this become a trend, Global Blockchain Technologies appears to be uniquely well-positioned to take advantage. Their deep industry connections and expertise will help them gain early access to ICO presales, and they will be able to offer advice and assistance to corporations looking to implement blockchain technology. This focus will be an excellent complement to their strategy of finding promising ICOs and holding "blue-chip" cryptocurrencies.
Article based on press release provided.
MEET IBT NEWS FROM BELOW CHANNELS