Walmart And Target Have Competition From Smaller Online Brands
It's no secret that e-commerce has exploded in recent years, especially with the COVID-19 Pandemic changing the way many people shopped for good, but while big-box retailers have found ways to adapt to the changing consumer demand, smaller companies still have one advantage over them in the changing landscape.
Whereas big-box retailers have an advantage over smaller businesses when it comes to brick-and-mortar setups, companies that offer a direct-to-consumer option, like Warby Parker and Allbirds, have an advantage over retailers like Walmart and Target when it comes to the digital landscape, according to Walmart's former e-commerce chief, Marc Lore.
"Their products resonate with customers—a certain demographic—that are difficult for big mass merchants to replicate," he told CNBC. "Those companies will continue to grow and get bigger, and it's difficult for mass retailers to replicate those types of brands inside. If they were to do a private label, or something like that, it'd be really tough for those brands to have a real soul."
He added that the brands tend to resonate with a younger demographic, and it is a harder landscape for bigger retailers to crack because there is a bigger push on more authentic goods, something that mass retailers don't have the same reputation for.
"It's really difficult to create those brands inside of a mass merchant," Lore added. "Something that really makes those brands special, like Warby Parker, is that connection to the customer...Things that really resonate with millennial, Gen Z-type customers, you just can't create that from scratch, from a mass merchant. It's not authentic."
Lore's comments came on the heels of Warby Parker, which sells eyeglasses, filed for an initial public offering, while Allbirds, a sustainable shoe brand, is also mulling a move.
This advantage is one that is likely to play out for years to come, Ben Sun, a co-founder and general partner at the venture capital firm Primary Venture Partners said.
"E-commerce is being heavily driven off of these smaller, independent, long-tail brands that are creating great products [and] that now have a chance to reach the consumer because they aren't restricted to have to go offline, which is hard to really penetrate," he said.
Though it may be seen as somewhat less authentic, that hasn't stopped retailers, especially Walmart and Target, from teaming up with other companies to curate special collections and brands to sell within their stores, in an attempt to give them that same feel.
Under Lore's tenure, Walmart managed to bring in a new feel by buying apparel companies and brands like Bonobos, ModCloth, Eloquii and Shoes.com, as well as Jet.com and mattress brand Allswell. They did sell ModCloth and Shoes.com, and Jet.com was later shut down in 2020.
Other moves included a partnership with ThredUp, as well as a brand new line of home essentials in a partnership with The Gap.
Target has also moved to create specialty lines and products in their stores as they also partner up with other retailers and online merchants. In addition to a highly successful home goods collection with Chip and Joanna Gaines, called Hearth & Hand by Magnolia, the company is also known for its exclusive partnerships with other big names, like Levi's, Disney and Ulta Beauty. However, their move to bring DTC products into stores has also paid off for the retailer, with deals to sell brands like Harry's razors, Function of Beauty products, Lively and Native beauty brands, Quip oral care, Barkbox pet toys and Casper bedding to name a few. The company actually invested $70 million in Casper in 2017, according to Digiday, and is "aggressively" seeking out new brands daily.
Other brands which have started to appear on Target store shelves have included many health and wellness ones—including Care/Of vitamins, feminine care brand Proof, Sugarbreak supplements, and Hilma and Beekeeper's Naturals medicinal products.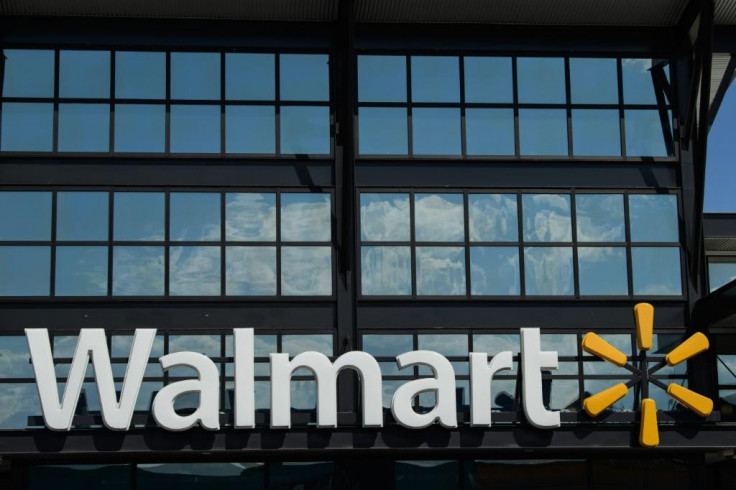 Photo: AFP / NICHOLAS KAMM
MEET IBT NEWS FROM BELOW CHANNELS