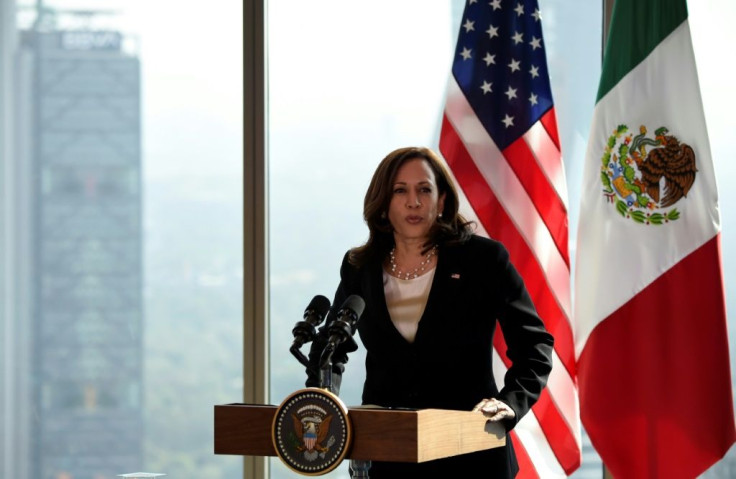 Vice President Kamala Harris landed in Texas Friday for her first trip to the U.S.-Mexico border since being inaugurated in January.
Harris had previously been criticized for not traveling to the border sooner by Republicans after a record number of migrants started traveling to the United States at the start of the Biden administration, the Associated Press reports. White House officials said she will be focused on diplomacy and discussing how to address the root causes of migration.
Harris expressed upon landing that she was happy to be in the area and planned to have a productive day and also spoke out against critics who said she only made the trip now because former President Donald Trump was planning his own trip to the area on June 30.
"Coming to the border...is about looking at the effect of what we have seen happening in Central America," she said, according to Reuters.
Among the events on her schedule are a tour of the Customs and Border Protection facility, talks with advocates from faith-based organizations and legal service providers.
She was joined on the trip by Homeland Security Secretary Alejandro Mayorkas, Illinois Senator Dick Dubin (D), and Rep. Veronica Escobar (D-TX).
Harris had been heavily criticized the last five months as record numbers of migrants from Central and South America have bombarded the border seeking asylum on multiple occasions, which has been used by Republicans as a weapon against the Biden-Harris administration heading into the 2022 midterms. Democrats have also expressed disappointment over her not traveling to the area until now.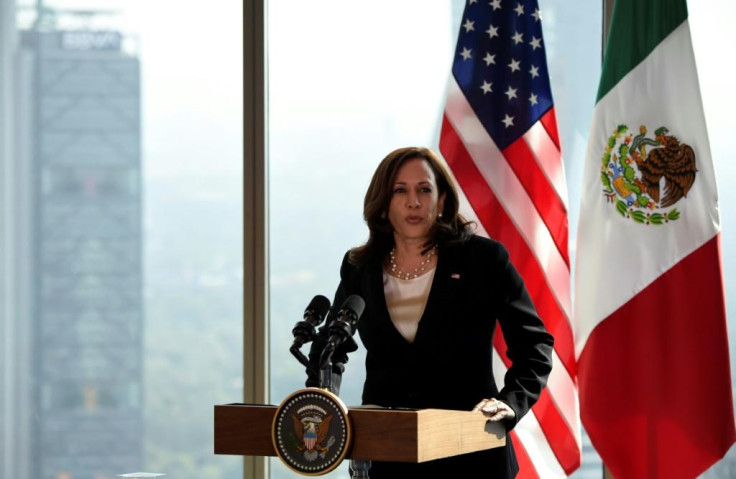 Photo: AE / ALFREDO ESTRELLA
MEET IBT NEWS FROM BELOW CHANNELS