Virgin Galatic's Richard Branson To Beat Jeff Bezos To Space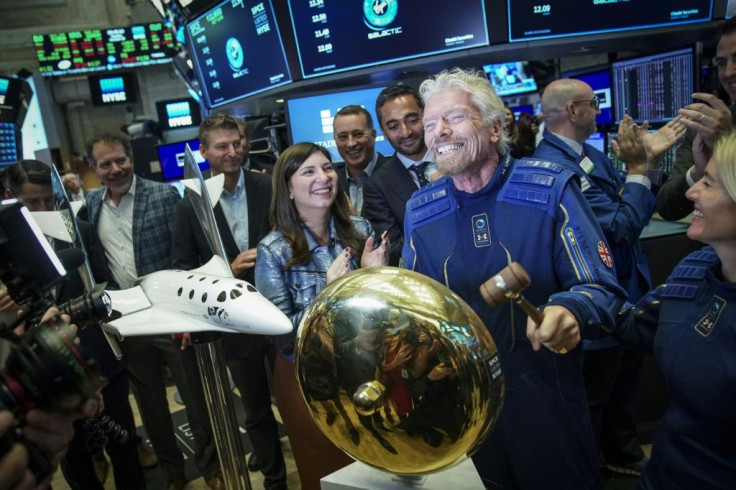 Virgin Galactic, a British-American space tourism company, Thursday announced plans to send its founder Richard Branson to space on July 11 in an attempt to beat Amazon CEO Jeff Bezos in a "space race."
Branson will fly in the company's first fully crewed flight, which Virgin Galactic touts as the "beginning of a new space age," its Twitter post read. Branson and the crew will launch nine days before Bezos' scheduled flight.
Joining Branson will be Beth Moses, Virgin Galactic's Chief astronaut instructor; Colin Bennet, lead operations engineer; and Sirisha Bandla, vice president of the company's government affairs.
The company's VSS Unity spacecraft will be manned by pilots Dave Mackay and Michael Masucci, while VMS Eve will be manned by pilots CJ Sturckow and Kelly Latimer, Branson announced in a blog post.
The July 11 flight will mark the company's fourth test spaceflight to date. It will also be Virgin Galactic's first mission with four people on board. The spaceflight will be live-streamed on Twitter, Youtube, and Facebook.
"I've always been a dreamer. My mum taught me to never give up and to reach for the stars. On July 11th, it's time to turn that dream into a reality aboard the next Virgin Galactic spaceflight, in the company of this brilliant crew of mission specialists," Branson wrote in the post.
Branson's Virgin Galactic is currently competing against Bezos' Blue Origin in the space tourism industry. Elon Musk's Space X also plans to carry passengers into space, but his program will send people on longer trips into orbit.
Virgin Galactic's announcement comes nearly three weeks before Bezos is scheduled to fly on Blue Origin's rocket ship into space. He will be joined by 82-year-old former pilot Mary Wallace Funk.
She was the pioneer member of the "Mercury 13," which saw a group of 13 women privately tested and trained for NASA's astronaut program during the 1960s. However, the program was later canceled and the women were prevented from becoming astronauts because of their gender.
Funk is also a pioneer in the aviation industry, becoming the first female Federal Aviation Administration inspector and National Transportation Safety Board air safety investigator.
"Everything that the FAA has, I've got the license for," Funk said in an Instagram video. "And, I can outrun you!"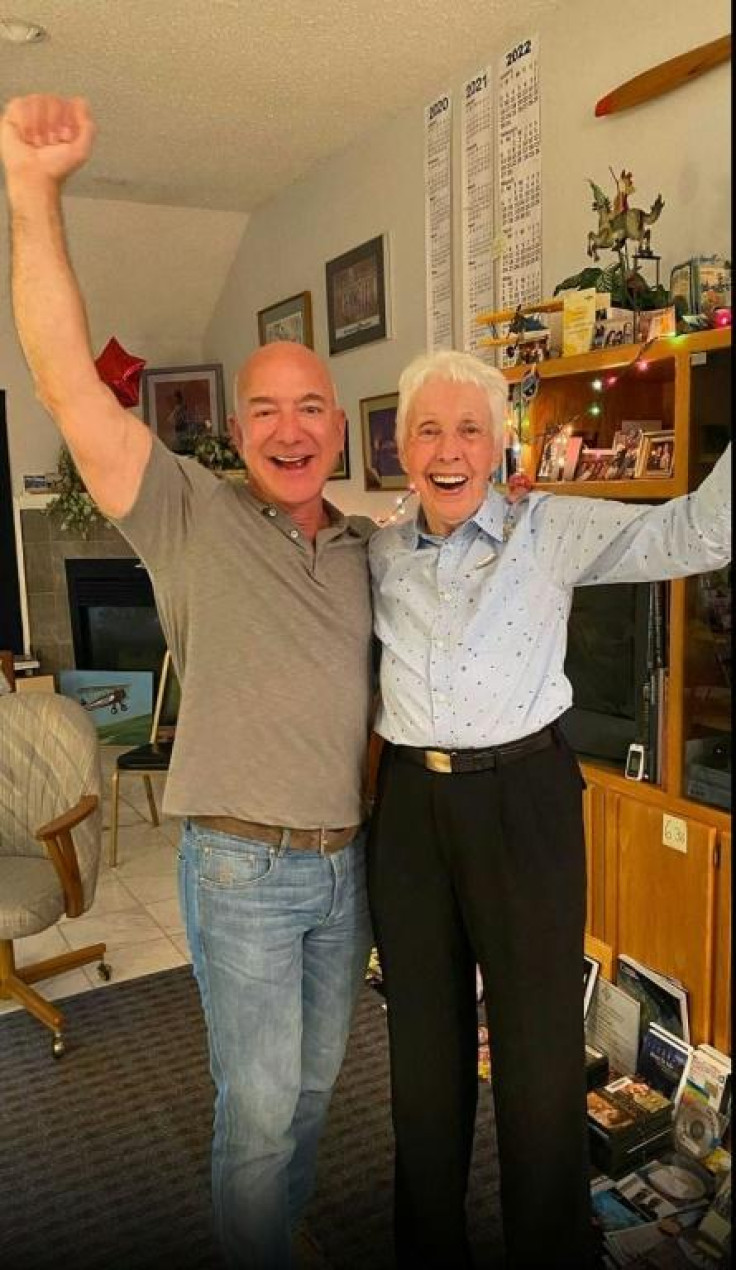 Jeff Bezos tells an excited Wally Funk that she will finally fly to space Photo: BLUE ORIGIN / -
MEET IBT NEWS FROM BELOW CHANNELS