Vatican Bank: Haven For Money Laundering & Tax Evasion No More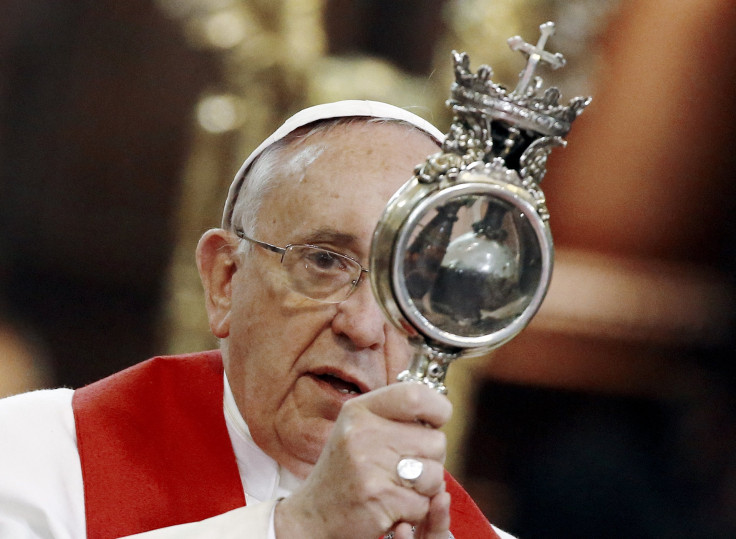 Pope Francis is sweeping off clean the Vatican bank, which for many years has been cloaked with controversy for allegedly providing a safe haven to Italian individuals who laundered money and evaded taxes. On Wednesday, the Holy See's signed tax treaty with the government of Italy — which obliges parties to share financial and tax information — seeks to regulate Vatican bank's banking secrecy.
The Institute for Works of Religion, or IOR, Vatican bank's official designation, began its operations as a safe place to store Catholic Church's vast fortune. In fact, it has been dubbed as the world's most secret bank. IOR has been a subject of criticism for its violations of its mission when the bank permitted illegitimate accounts enabling illicit transactions across Europe.
In 2010, reforms were already introduced to make the bank compliant with the international standards on financial transparency and on money laundering. Moreover, in 2013, in an effort to enforce transparency and carry out the bank's reform process, around 3,000 bank accounts were blocked and 400 accounts were closed. Pope Francis, according to Voice of America, believed that in order for the church to have credibility, the Vatican finances should be transparent and reforms must continue.
Among other objectives, the new agreement will govern transactions retroactively beginning Jan 1, 2009 and will enforce comprehensive compliance with simplified procedures. It shall also, from the date of effectivity, execute tax obligations relevant to financial assets handled by institutions involved in financial activities within Holy See's territory.
These acts shall be carried out by several legal and physical persons who are residents in Italy. They shall be afforded access to regularisation of said activities with force consistent with the Voluntary Disclosure for Italian Taxpayers or Law 186/2014. Also incorporated into the agreement will be the implementation of certain Lateran Treaty provisions relating to tax exemptions already afforded to properties owned by the Holy See.
Furthermore, the notes exchanged between the Vatican's Secretariat of State and Italy's Ministry of Foreign Affairs in July 2007 shall be integrated into the tax convention. The notes referred to sending of notifications of tax acts to the Holy See through diplomatic channels.
Wednesday's agreement with Italy was the Holy See's first when it comes to regulating financial information exchange. It has been signed with full powers by Archbishop Paul Richard Gallagher, Holy See's secretary for relations with states and Pier Carlo Padoan, Italy's minister of economics and finance.
For comments or feedback on the article, please contact the writer at kizmet@ymail.com.
MEET IBT NEWS FROM BELOW CHANNELS