Toyota Australia follows Ford and Holden, closes Altona plant, leaves 2,600 jobless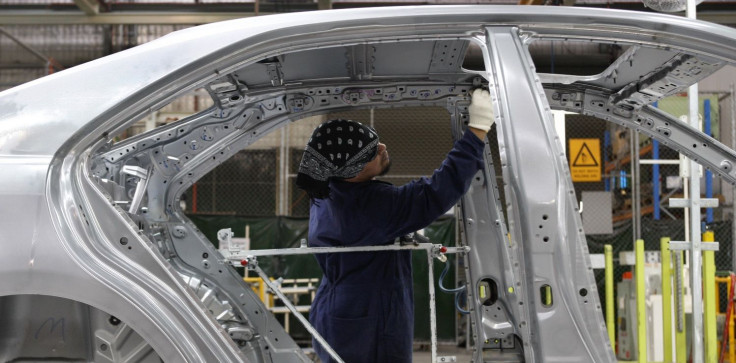 Toyota Australia issued a statement on Monday confirming that it will close its Altona plant in Melbourne. The carmaker said that it will stop manufacturing cars in a phased manner and there will be no production beyond Oct. 3 in its Altona manufacturing facility. The plant closure will render around 2,600 employees jobless.
The carmaker's employees received the announcement with mixed emotions. Many were upset about losing their jobs. But they were also relieved at the same time to have a confirmed date as their last working day for the company. This, many say, helps them to plan and organise their life after Toyota.
Dave Buttner, president at Toyota Australia, revealed that the company was and will be committed to its employees until the end. "Our priority over the remaining months is to continue to support our employees in every way possible so that they are well prepared for the future," Buttner said.
Australian Manufacturing Workers' Union's (AMWU) Dave Smith added that the carmaker has put in place a program for its employees. This program makes a lot of training available to them. He also said that many had already signed up for the program.
However, he is worried that the 2,600 job losses will snowball into a much bigger figure. In addition to Toyota's employees, there will be people let off by its suppliers and from associated industries. At the end of the day, "there's got to be jobs there to go to," he said.
Toyota revealed that by Oct. 3, it intends to produce 61,000 cars, of which 26,000 will be for domestic consumption and the rest for international market. Hence the plant will operate on both day and night shift until the final date. It will also phase out the production, one vehicle make at a time.
The Altona plant will stop producing Aurion vehicles in August. In September, manufacturing of Camry Hybrid vehicles will come to an end. Production of Camry Petrol vehicles will stop in October. Buttner revealed that everyone is working towards the "last car = best global car" goal.
The company will transition into a national sales and distribution company after the closure of its Altona plant. Its head office will continue to be in Port Melbourne and the consolidation of functions from Sydney to Melbourne will start from Jan. 1, 2018.
Toyota's recent statement revealing the Altona plant's closure date comes three years after the carmaker announced its intentions. According to the ABC, it cited reasons such as an unfavourable Australian dollar, high manufacturing costs and low economies of scale for deciding to close the Altona factory in Melbourne. With this decision, Toyota joins other carmakers such as Ford and Holden, which said they would stop manufacturing cars in Australia.
MEET IBT NEWS FROM BELOW CHANNELS