Russian Funeral Services, Crematoriums 'Growing Exponentially' Following Ukraine War: Report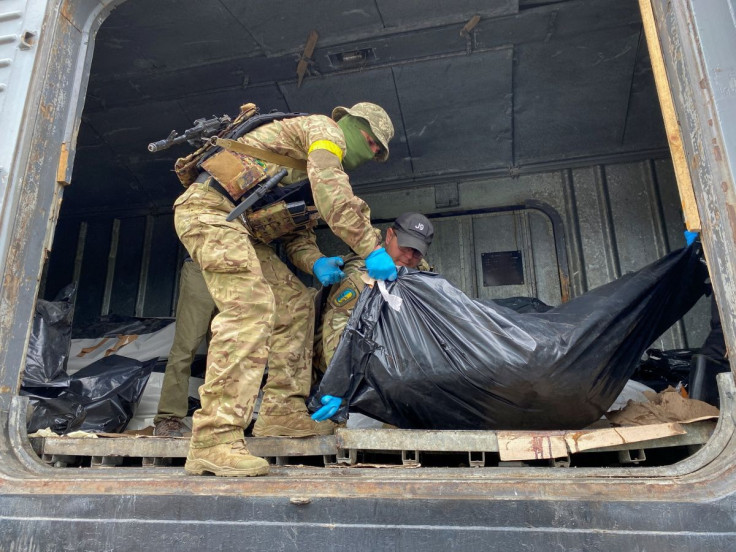 Funeral business in Russia has seen unprecedented growth in recent months amid the mounting deaths among Moscow's troops in the war in Ukraine, according to a report.
Russia's funeral industry first began growing due to the country's high COVID-19 mortality rate in 2021. Moreover, since last year, more land plots in cemeteries are being allocated for military personnel killed in the war in Ukraine.
Funeral services such as cosmetic preparation of bodies have also become commonplace to cover up wounds of the deceased soldiers or "assemble" the corpses "from pieces," global news publication The Insider reported, citing mortician Maxim Kolesov.
"At first it was mostly bullet wounds, often sniper wounds. Then there were large-caliber wounds. After that there were a lot of mortar and fragmentation wounds. And then came the aftermath of rocket attacks. HIMARS strikes mean a lot of small shrapnel, piercing everything in its path, like a colander or something," he said.
To meet the growing demand, mortician Dmitry Yevsikov told the outlet that several crematoriums have opened in Russia, with more expected to open in the future.
"Crematoriums in Russia are literally growing exponentially: five opened in the previous year alone. Several more are in the works right now," Yevsikov said, adding, "Some construction projects were launched after the beginning of hostilities on the territory of Ukraine."
The news comes as Russia's military losses in Ukraine continue to mount. As of Sunday, a total of 126,160 Russian military personnel have been killed in combat, according to estimates from the Ministry of Defense of Ukraine. The figure includes 650 soldiers who were killed over the past day.
Recent satellite images taken near the village of Bakinskaya in the Russian region of Krasnodar showed a rapidly expanding cemetery where the corpses of people recruited by the infamous Wagner Mercenary Group are being buried.
Also, satellite pictures taken on Nov. 24, 2022, showed three rows of graves on a new plot. In January, 93 additional graves were dug. A recent image taken on Jan. 24 showed the plot virtually full, with at least 14 additional rows, CNN reported.
Related Articles
MEET IBT NEWS FROM BELOW CHANNELS