'RuPaul's Drag Race' season 9 episode 1: Lady Gaga, the Queens and spoilers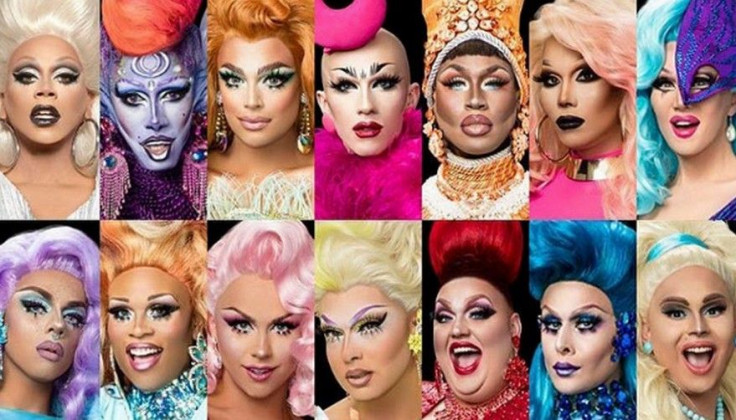 New queens of drag are introduced at a party held for the new season of "RuPaul's Drag Race." Thirteen queens have been chosen to take on challenges to be revealed in the show. A teaser video of the season's first episode reveals that the first challenge will be announced soon and a special guest will be present to surprise the drag queens. (See video at the end of article.)
In the teaser video, the queens are introduced at a kickoff party hosted by season 7 runnerup Ginger Minj, who did a lip sync performance of "I'm Every Woman." RuPaul was also present, hyping the fans of what and who to expect in the next season.
RuPaul confirmed that Lady Gaga will be gracing first episode to kick off the upcoming season. He said that Mother Monster herself has always wanted to be part of RuPaul's show but it was only now that her schedule jived with the filming schedule. He also said the same in an interview at "Good Morning America."
The kickoff party was star-studded by drag race royals Kasha Davis, Jiggly Caliente and Darienne Lake, comedian Matteo Lane, fashion editor Drew Elliott and the gorgeous girls of "America's Next Top Model" in the crowd. [Read on for spoilers of the first episode of "RuPaul's Drag Race" season 9.]
During the event, viewers were given a sneak peek of the first episode of the new season of "RuPaul's Drag Race." One by one, contestants sashay into a wardrobe room and chat with each other while another enters. A fourteenth contestant enters ther oom, impressively looking like Lady Gaga. The girls look shocked at the new girl. Little did they know that it is Mother Monster herself. RuPaul then enters the room and chats with the contestants.
The hopefuls are told to create a drag outfit that represents where they come from for their first task. Also, they are told to don a Lady Gaga-inspired look. These two masterpieces will be worn by the queens at the Miss Charisma Uniqueness, Nerve and Talent pageant to be held soon.
The new queens will be seen soon as they compete for a crown and a prize money of US$100,000 (AU$133,100). The contestants include Aja (Jay Rivera), Alexis Michelle (Alex Michaels), Charlie Hides (same name), Eureka O'hara (David Huggard), Farrah Moan (Cameron Clayon), Jaymes Mansfield (James Wirth), Kimora Blac (Von Nyugen) and Nina Bo'nina Brown (Pierre Leverne Dease). Queens Peppermint (Agnes Moore), Sasha Velour (Alexander Steinberg), Shea Coulee (Jaren Shea Merrell), Trinity Taylor (Ryan Taylor) and Valentina (James Levya) are joining as well. Their profiles can be found on RuPaul's Drag Race's official Fandom page.
Season 9 premiere will be featuring drag at heart singer Lady Gaga as an impersonator to kick off the season. The season premiere is set to air on March 24 at 8:00 p.m. ET/PT in the US. The show will be airing on VH1, where the series first aired in 2009.
MEET IBT NEWS FROM BELOW CHANNELS