Qantas 2017 safety video features Australia's best tourist spots [FULL VIDEO]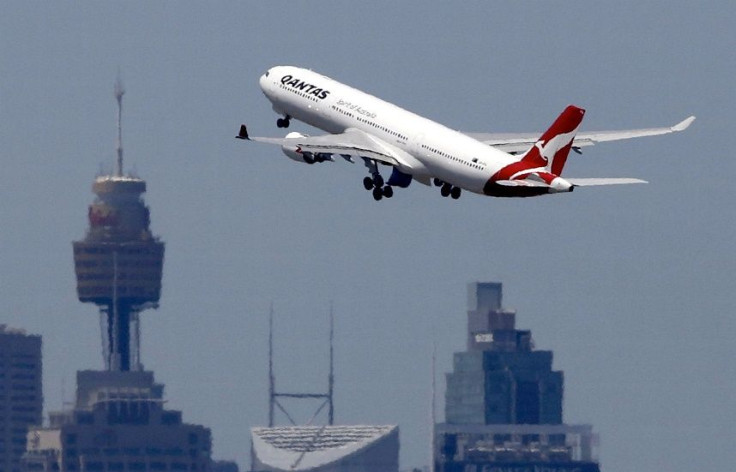 Qantas has launched a safety video for 2017 featuring the best tourist spots in Australia. The company aimed to provide an entertaining instructional video for passengers, showing basic safety measures during an emergency situation. The video also doubles as a tourism ad covering the beautiful and stunning landscapes of Australia.
"Finding smart ways to reach new audiences is a priority for Qantas and the whole Australian tourism industry, and we're looking forward to rolling the video out as part of our strategy to keep visitor numbers growing. We're confident it'll strike a chord with travellers from around the world, not to mention Australians thinking about holidaying at home," Qantas chief executive Alan Joyce said in a statement.
The film was created in 12 days in collaboration with Qantas, Tourism Australia and state tourism organisations. The three-minute video will begin its screening on Feb. 1 on both domestic and international flights. The video has numerous versions that come with eleven languages.
The destinations in the video include St Kilda Pier, VIC; Hunter Valley, NSW; Q1 Goldcoast, QLD; Docklands Melbourne, VIC; Sydney Harbour, NSW; Cape Banks, NSW; Kings Park Perth, WA; Field of Lights Uluru, NT; Mt Ainslie Canberra, ACT; Moreton Island, QLD; Darwin, NT; Hobart, TAS; Cape Hillsborough, QLD; Mt Hotham, VIC; Barossa Valley, SA and Port Lincoln, SA.
The video does not only showcase the landscapes but also popular activities in Australia. Activities featured were fishing, hot air balloon tour, surfing, fire spinning and skiing. The video also cleverly explained the safety tips that every passenger must do during flight. The seat belt instruction was demonstrated by a real Q1 tower window washer while he was elevated outside a high-rise building. Fashion designer Daniel Avakian participated by teaching the proper usage of a mask while Wild Oats XI owner Sandy Oatley and renowned skipper Mark Richards show where to locate the life vest and how to use it. The Bangarra dance theater artistically performed the brace position.
The passengers are also reminded to locate their exit by showing a flower girl walking down the aisle. Turning off the phone is another must-do for every flight and a lady with the kangaroos on the beach explains it clearly. The video showcased more than 15 locations that are expected to attract international passengers as well as remind locals about the beauty of their country.
Watch the full version of Qantas 2017 safety video here:
MEET IBT NEWS FROM BELOW CHANNELS