Pregnant American teen faces manslaughter after shooting boyfriend in YouTube stunt gone wrong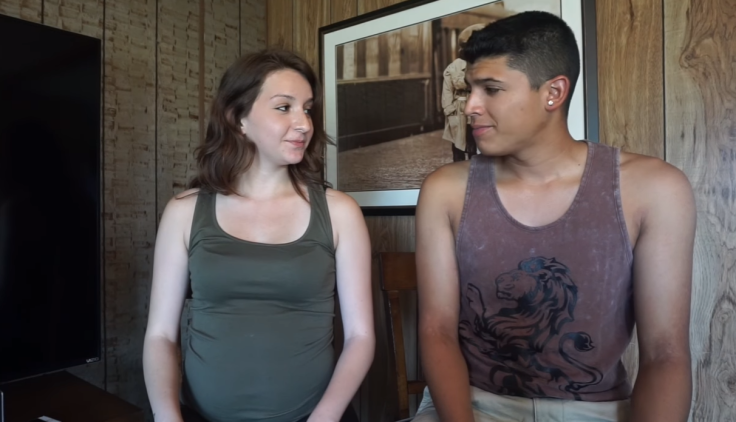 An American teenager has been charged with manslaughter after killing her boyfriend in a YouTube stunt gone wrong. Monalisa Perez, 19, shot Pedro Ruiz, 22, apparently hoping that an encyclopaedia book could stop the bullet.
Perez, who has a 3-year-old son and is expecting another child with Ruiz, called the sheriff's office in Minnesota, US, at 6:30 p.m. local time on Monday, telling them that she accidentally shot her boyfriend in the chest while making a YouTube video. The couple attempted to gain views on their YouTube channel with the dangerous stunt.
They used two cameras for the stunt, which they captured while their son was in the room. Perez shot Ruiz in the chest from a foot away. They thought that the thick encyclopaedia, which Ruiz was holding in front of him as shield, could stop the bullet from hitting him. However, the bullet went straight through the book and into Ruiz's chest. He died at the scene.
Perez was arrested shortly after. She appeared on court in Wednesday and was released on US$7,000 (AU$9,100) bail. She faces a maximum of 10 years' jail for second degree manslaughter and reckless discharge of a firearm charges.
Before the stunt, Perez posted on Twitter what they had intended to do, claiming the idea was Ruiz's idea. She told police that they wanted to get more followers on their YouTube channel, La MonaLisa, which they started in March and currently has over 9,000 subscribers.
"Our Vlogs will show you the real life of a young couple who happen to be teen parents," the description on their YouTube channel reads. "From highs to lows. Achievements to struggles. Join the fun, Follow our journey!" (sic) Their videos feature themselves pulling mostly pranks on each other, including putting hot chilli in their sandwiches and talcum powder on a doughnut.
Claudia Ruiz, the victim's aunt, said it was just a prank gone wrong and one that shouldn't have happened. "He had told me about an idea. I said, 'Don't do it, don't do it. Why are you going to use a gun?' I don't know why they thought the book was supposed to stop the bullet," she said (via Express). The young couple's unborn son will be named Pedro, Claudia said.
MEET IBT NEWS FROM BELOW CHANNELS