Latin American nations intensify efforts to end violence against women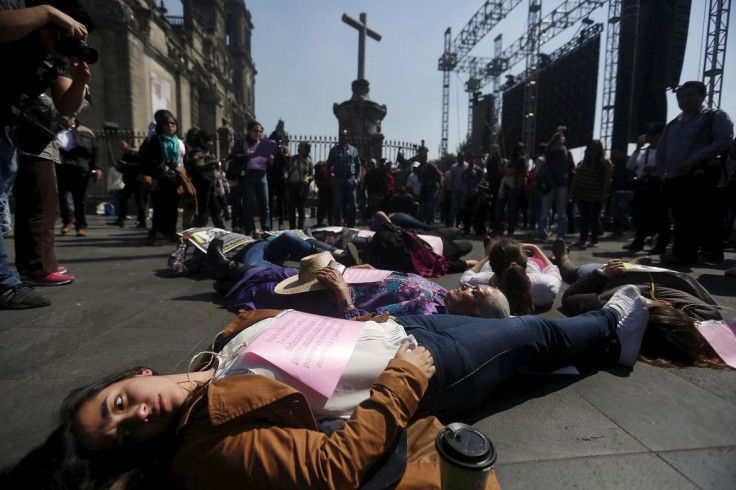 During the UN Secretary-General's UNiTE to End Violence against Women Campaign last December, Latin America joined the rest of the world in stepping up efforts in their cause through activities and calls for political commitment to end violence against women. It started on the International Day for the Elimination of Violence against Women on Nov. 25 and culminated on Human Rights Day on Dec. 10, but the efforts continue beyond the sixteen-day campaign.
The call to " Orange the World " involved various activities, ranging from parades to soccer matches, school debates and the lighting up of hundreds of iconic monuments. The colour orange, which has come to symbolise a bright and optimistic future free from violence against women and girls, will help unify the large-scale social mobilisation. The campaign aims to galvanise global action calling for an end to violence against women and girls, which, according to the UN's agency for gender equality, UN Women, affects one in three worldwide.
"Violence against women and girls remains one of the most serious – and the most tolerated – human rights violations. It is both a cause and a consequence of gender inequality and discrimination. Its continued presence is one of the clearest markers of societies out of balance and we are determined to change that," said Phumzile Mlambo-Ngcuka , executive director of UN Women.
Latin American progress
Mlambo-Ngcuka will undertake visits to three continents highlighting the urgent need for efforts to address the pandemic of violence at all levels – from global to the local – as well as across all sections of society, during high-profile events in Brazil, the Democratic Republic of Congo, Spain and Turkey.
The monumental event follows the successful passing of new law on femicide to offer greater protection for women in Brazil. Brazil is also, the first pilot country adapting the Latin American Model Protocol for the Investigation of Gender-related Violent Deaths, promoted by UN Women. The new legislation amends Brazil's Penal Code to redefine "femicide" as any crime that involves domestic violence, discrimination or contempt for women, which results in their death. A report by the Brazilian Centre for Latin American Studies and the Latin American Faculty of Social Sciences ranked Brazil at 7th place internationally for the murder of women.
The bill includes imposing harder sentences of between 12 to 30 years' imprisonment, and longer jail terms for crimes committed against pregnant women, girls under 14, women over 60 and women and girls with disabilities. Brazil is the 16th Latin American nation to include a Femicide Act in its national legal framework.
UN Women Brazil representative Nadine Gasman said, "It should be noted that femicide is the killing of women for being women, in a vicious cycle of violence and torture that degrades the feminine identity. This law reinforces the policy commitment made by the president to the country, a commitment to zero tolerance of gender-based violence and to prioritising the rights of female citizens with regard to empowerment and equality."
An ongoing work
The "Orange the World" campaign and commemoration of the International Day for the Elimination of Violence against Women in New York saw the launch of a landmark "UN Framework to Underpin Action to Prevent Violence against Women," jointly developed by a number of UN entities. Lalita Janke the board president of the US National Committee for UN Women , encouraged everyone to become better communicators of the needs of women ­ both locally and globally.
"My goal as president of USNC-­UN Women is to bring about change that is irreversible, sustainable and substantive. To accomplish this change, we need to be committed to revitalizing and reinventing ways to gain support. By collaborating and encouraging like-minded people and organizations to join us in our mission, we can collectively and universally, work to implement the newly crafted sustainable developmental goals," she added.
Aside from being the board president, Janke is also known as a devoted women's and children's rights advocate and supports numerous endeavours and projects through the Walter and Lalita Janke Charitable Foundation.
According to UN Women, there has been some progress over the last few decades. Today, 125 countries have laws against sexual harassment and 119 against domestic violence, but only 52 countries on marital rape. Mlambo-Ngcuka explained that the focus ow should be on prevention.
There is a dire need for a big visible movement like the" Orange the World." Despite efforts, violence against women and girls continues in every country, with women being beaten in their homes, harassed on the streets and bullied on the Internet. UN Women stressed that preventing and ending violence means tackling its root cause, which is gender inequality.
MEET IBT NEWS FROM BELOW CHANNELS