JB Hi-Fi records $110.4 million net profit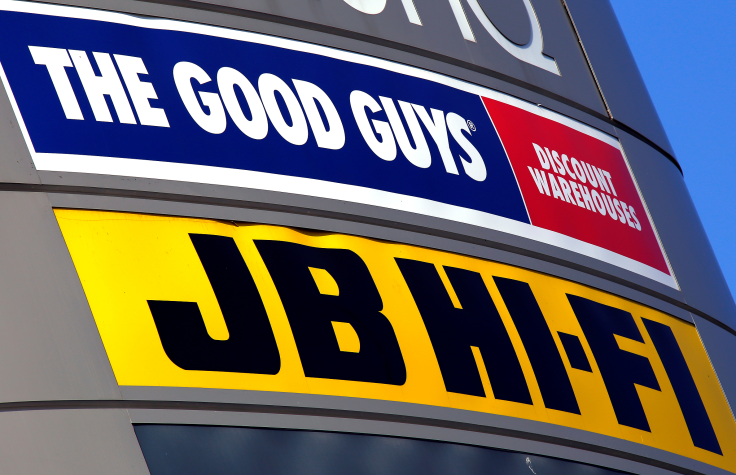 JB Hi-Fi has recorded a statutory net profit of $110.4 million in its six-month period report. Its underlying net profit soared to $125.4 million, which is 31.7 percent increase in sales. The company forecasted that its underlying net profit would increase to 35.4 percent -- $206 million profit.
"We are pleased to have delivered record sales and earnings results for the half. It has been a particularly strong 12 months for the JB Hi-Fi business in Australia and we are pleased to have successfully completed our acquisition of The Good Guys," JB Hi-Fi chief executive Richard Murray said, according to the Australian.
The retailer was confident that it was well-positioned in the second half of the year after it successfully completed its acquisition of The Good Guys. In November 2016, the company closed the acquisition of the home appliance chain at $870 million. The deal has taken JB Hi-Fi network to 295 stores both in Australia and New Zealand.
Murray said that the appliance-focused retailer The Good Guys had a challenging start to the year. The reason was the company's shift to corporate structure and its disruption from the sales process. However, Murray noted that the company's performance has improved in the second half of the year.
The acquisition would bring the entertainment retailer $4.33 billion sales and $1.25 billion for The Good Guys. JB Hi-Fi's sales increase were contributed by the sales of products including iPhone7, Google phone, gaming consoles, virtual reality devices, home appliance and consumer electronics.
"As we move into 2017, we are taking a deliberate and considered approach to how we integrate and leverage the scale of the group. Our work to date has validated the rationale regarding the power of the combination and the strategic merits of the acquisition," Murray said.
The report showed strong sales for the company as other retailers in the past few months declared administration. However, its New Zealand arm earning fell to NZ$1 million (AU$938,192) of its total sales. Companies that declared administration include Pumpkin Patch and Howards Storage World.
Marcs, David Lawrence, Herringbone and Rhodes & Beckett are among the retailers that recently declared administration. The clothing retailers were placed in administration due to poor cash flow, difficult market conditiions and deteriorating sales. Analysts said that the arrival of affordable fashion stores affected the sales of the Australian retail stores. Australian Retailers Association (ARA) said that high lease expenses and penalty rates were among other factors for the decision.
MEET IBT NEWS FROM BELOW CHANNELS