Japan unveils remote control robot to dismantle Fukushima nuclear plant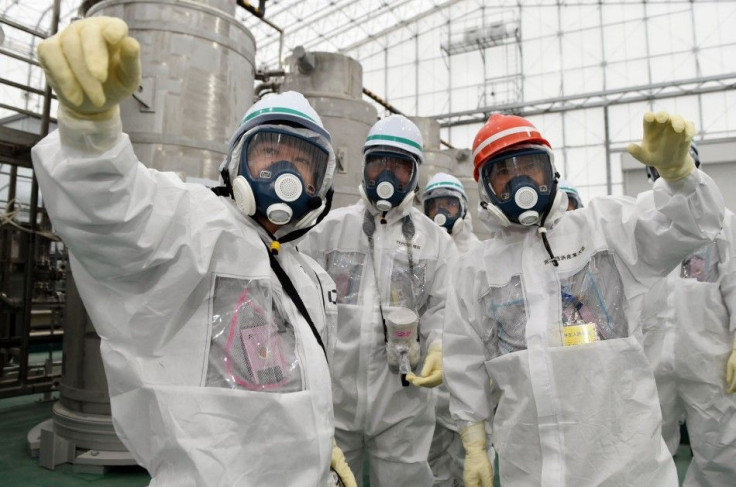 Almost five years after the nuclear disaster at the Fukushima Daiichi Nuclear Power Plant in 2011, Toshiba Corporation demonstrated a remote-control robot which is expected to be used to dismantle the highly radioactive unit. The robot will remove spent fuel rods from reactor 3 building of the plant, constructed by Toshiba.
According Japan Times, the robot is programmed to remove 566 fuel-rod assemblies 2017 financial year. Even if Tokyo Electric Power Co. (TEPCO) has been working on reducing the radiation level inside the reactor 3 building, it is still impossible for human workers to safely remove the rods. As a result, Toshiba had considered making a remotely controlled robot to complete the work.
The robotic crane has two parts – one with two arms capable of picking up debris and the other that can remove rods from the cooling chamber. The device houses multiple cameras enabling the workers to get a view and monitor the work in progress from various angles.
Reactor 4 building was not operating when the tsunami hit the plant in March 2011. However, the reactor was shut down after the disaster. By December 2014 TEPCO completed the removal of 1,535 fuel rod assemblies from the pool. Low levels of radiation helped workers to monitor the removal work in reactor 4.
At the time of the earthquake, which resulted in a tsunami, the reactor 3 building was damaged by a hydrogen explosion followed by a meltdown. This released radioactive materials into the area.
To prevent further meltdown, reactors 1, 2 and 3 are being cooled by water resulting in extraction of 500,000 litres of highly radioactive water every day. An earlier report by ABC News in February 2014 suggests leakage of 100 tonnes of radioactive water at Fukushima.
MEET IBT NEWS FROM BELOW CHANNELS