Initial coin offerings are booming - Dragon Coin raises $320M ahead of live ICO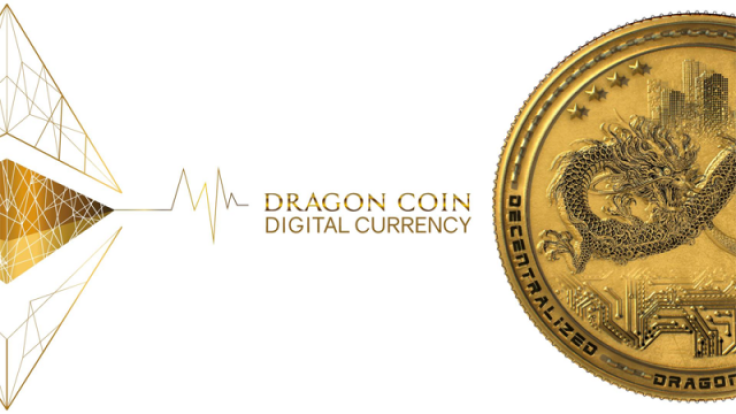 Cryptocurrency investors and enthusiasts are bound to see more initial coin offerings (ICOs) this year. It took Facebook seven years to raise $1 billion from investors. Uber did it in five.
Initial Coin Offerings 2018
Messaging company Telegram has been around since 2013 but never tried to raise significant money until late last year. Now, thanks to an initial coin offering or ICO, Telegram is on track to pull in a billion dollars in just four months — long before the company builds the product for which it is raising money for.
When programmers or entrepreneurs launch an ICO, what they are really doing is selling their own virtual currencies to raise money for software they are building. In return for real money, investors receive digital tokens, similar to bitcoin.
Dragon intros digital currency to casinos and players
In Southeast Asia, Dragon Inc is looking to raise more than $400 million in what would be one of the world's largest initial coin offerings (ICO). Dragon is the world's first game-changing Utility Entertainment token, having secured partnerships with F1, Le Mans, Asian Golf, Hollywood, Netflix, Amazon, Cruise liners, Motorcross, Rowing, and e-sports. Gambling is now a very small part of Dragon's ecosystem.
Dragon founders Chakrit Ahmad and Paul Moynan told International Business Times Australia that the company has secured four junket partners. These are gaming operators that connect China's affluent punters to casinos in Macau and the rest of Southeast Asia.
The company will soon release the Dragon Wallet, which investors can enjoy across Singapore, the Philippines and Hong Kong. More strategic partnerships are underway like the recently formed partnership with 7Luck.
From the $320 million, 83 percent or $265 million was raised from institutional investors. Forty-eight million dollars was raised in a closed pre-sale, while $6 million was raised in the last pre-token sale in December. Excluding Telegram, which has yet to announce an ICO date, Dragon holds the record for having the biggest crowdsale to date.
Telegram raises $850M pre-ICO
In 2017, ICOs raised over US$4 billion in funding. This year, the numbers are about to soar even higher. New coin player Telegram has already raised US$850 million ahead of its ICO, thanks to Silicon Valley giants.
Telegram, an instant messaging app released in 2013, has confirmed with the US Securities and Exchange Commission that it had privately raised $850 million in a private pre-ICO event. The SEC received the confirmation toward the end of February.
How much is one bitcoin today?
Bitcoin, the most popular digital currency today. One bitcoin is worth $11,300 as of Tuesday. In December, one bitcoin was traded for $19,000.
In August 2017, Tom Lee, co-founder and head of research at Fundstrat Global Advisors, predicted bitcoin's rally above $10,000 and declared that the digital currency would outperform equities through the end of the year. Sure enough, bitcoin rallied to a high near $19,800 in December, with its performance widely outpacing stocks.
Since that high, however, the cryptocurrency has fallen 25 percent, trailing stocks, gold and oil, which are up a respective 3 percent, 5 percent and 10 percent during that period.
Despite the drop, Lee is still pounding the table on the cryptocurrency. Speaking to CNBC: "Even on a risk-adjusted basis, I think bitcoin is going to easily outperform the S&P. On a long-term basis, [the easiest way to look at bitcoin is] as a replacement or a store of value. So as millennials discover and generate income, they're going to use it as a replacement for gold."
MEET IBT NEWS FROM BELOW CHANNELS