The China hand in Australia's wine exports: Soaring demand rakes in $2.1 billion, highest since 2007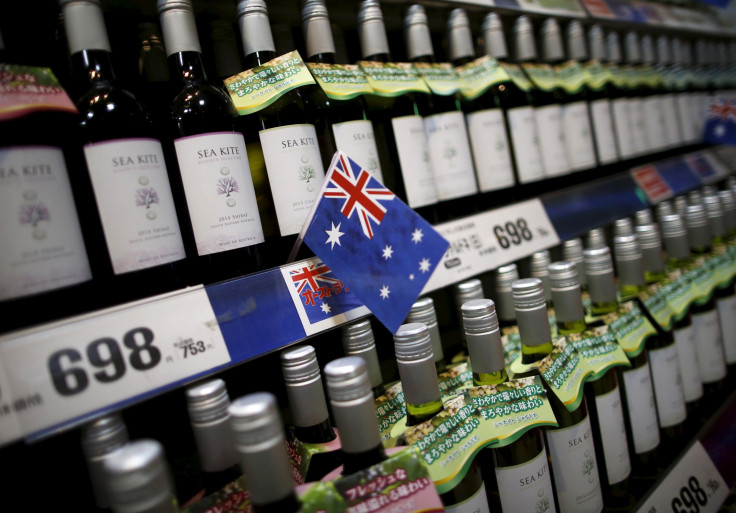 Australian wine exports value has surged 14 percent to reach $2.1 billion in 2015, and China has a big role to play behind Australia's wine success story. China's soaring demand has helped in a great way to push the value of Australian wine exports to the highest level since October 2007, which is before the global financial crisis. According to Wine Australia figures, the value of wine exports only to China grew by 66 percent to about $370 million in 2015.
Worldwide, Australian wine exports have created a record growth in every one of the top 15 export markets. For a record second year, the value of exports has surged, with a two percent gain in 2014. Australia's winemakers' labours have borne fruit and they can breathe a sigh of relief, especially after export dollars declined over the preceding six years.
USA remains Australia's most profit-making export market. Americans have spent $443 million, which is up four percent last year. However, Asia's increasingly strong demand makes it the export destination to look out for.
On Thursday, Penfolds maker Treasury Wine Estate announced that in the six months to December, its pre-tax earnings were expected to be anywhere around $140-$150 million, well above the market expectation of $120 million, reports Herald Sun.
Wine Australia CEO Andreas Clark agreed that the surge in overall value is definitely positive for the wine industry in Australia and the depreciating Australian dollar helped the equation. Other factors that helped drive the demand were tariff elimination and free trade agreements in certain markets such as Korea, and tariff reduction is Japan.
"The China FTA commenced at the end of the year so we've still got the impact of those tariff reductions to flow through, so that shows there will be further upside in the China market," Clark added.
The biggest consumers of Australian wine are the Chinese (more than 1.2 million litres exported), followed by UK, USA, Singapore and Hong Kong, reports ABC News. Singapore exports value grew by 30 percent and export quantity by 27 percent. However, exports to USA dropped 25 percent and value by 15 percent.
MEET IBT NEWS FROM BELOW CHANNELS