Capilano Honey's Allowrie brand accused of selling fake honey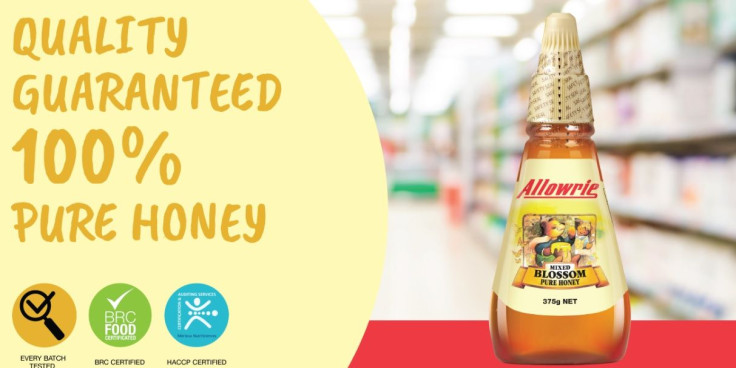 Capilano Honey is being accused of manufacturing fake honey through its Allowrie brand Mixed Blossom Honey. The company and some of Australia's supermarkets were said to be selling "adulterated" honey, which means it had been mixed with other substances.
A leading international scientific lab specialising in honey fraud detention has found that almost of the samples it selected from supermarket shelves were not as pure as advertised. The ABC reports that adulterated samples were all products that blend local and imported honey. The Mixed Blossom Honey variant from Allowrie showed up as "adulterated" in the majority of the samples tested.
The test used is known as Nuclear Magnetic Resonance (NMR), which is said to detect impurities. This is different from the test that is officially used in Australia. International Federation of Beekeepers' Association (Apimondia) president Phil McCabe believes that the NMR test is the most accurate.
"Adulterated honey isn't honey at all," he told 7.30. "By and large, [the impurity] is some kind of syrup that's been converted to look like honey, it tastes like honey. Everything about it seems to be honey, when in fact it's just sugar syrup or something else. Consumers don't realise what they are buying and eating isn't honey."
The lab tested eight Allowrie samples, as well as six IGA's Black & Gold private label and six of ALDI's Bramwell's private label brand, using the NMR screening. It emerged that 12 of the samples were not 100 percent pure honey. The same samples were tested using C4, the official Australian test, and all passed.
McCabi said he would refer the tests, which were commissioned by law firm King & Wood Mallesons, to Interpol for further investigation.
Capilano Honey has since replied to the accusation, reassuring its customers that it uses validated internationally recognised testing of honey to determine its authenticity. It has disproved NMR testing as inconsistent.
"While we have full confidence that Allowrie Honey contains only pure honey, we also recognise that there is no consensus view from across the industry about the reliability of the NMR test that has led to the reports in the media," Dr Ben McKee, managing director of Capilano Honey Limited, said in a statement Sunday. "We call on the industry to work to prove up the NMR test so that it matches the robustness of results from other testing currently relied on internationally."
He moved to assure consumers and shareholders that their product is 100 percent pure honey. "We cannot have one test saying one thing and another saying honey is 100% pure. That is where we find ourselves today."
He continued, "We are immensely proud of the support that we provide the Australian honey industry and the many fine people who work within it. We are troubled that confidence in this industry is being eroded by inconsistent testing results. We will continue to work to address this."
MEET IBT NEWS FROM BELOW CHANNELS