AustralianSuper chair Heather Ridout says Transfield Services should not be made to pay the price for government policies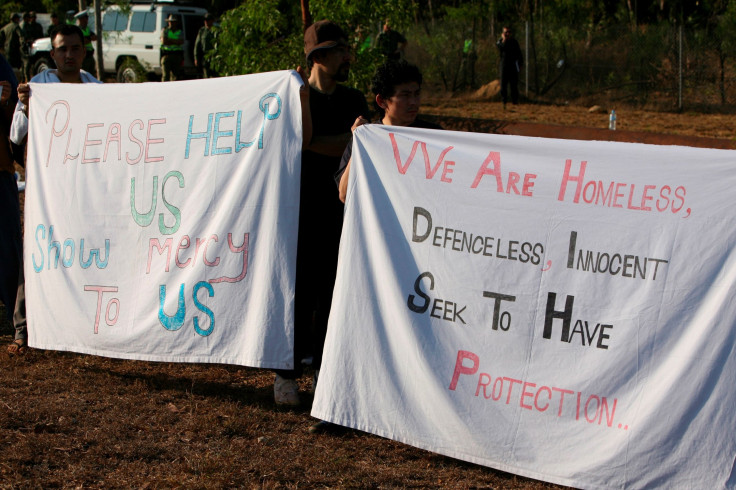 Heather Ridout, the chair of AustralianSuper, has condemned the industry funds that decided to divest their holdings in Transfield Services, which oversees the management of government detention centres at Manus and Nauru islands. She said that it is unjust to punish the company because of government's policies.
"Transfield Services is a great Australian company with a great history and a strong board and very good management," the Australian Financial Review quoted her as saying. "If Transfield were to stop managing the detention centres, someone else would have to take that over and might not do as good a job."
Ridout also said that AustralianSuper, the biggest industry superannuation fund in Australia, takes ethical investment very seriously and has a special team that manages the strategy to shun inappropriate investments. But she has made clear that the company has no plans to divest its holdings in Transfield Services despite the loud campaigns by activists. According to her, putting companies under pressure has become a common way of forcing a policy change.
Refugee advocates have been vigorously campaigning against investing in companies that operate or manage detention centres at Nauru and Manus islands. Campaign group "No Business in Abuse" urged investors to consider the human rights abuses, including rape, that allegedly took place at the detention centres, before they invest or plan to continue with their investments in Transfield. And the campaigns have been successful so far in persuading investors to draw out from the company.
"It's important for investors to note that when Transfield says that 'yes, if complaints happen we send people on to the justice system,' if the justice system isn't operating properly, I think there's an open question about whether justice can actually be served," the ABC quoted No Business in Abuse executive director Shen Narayanasamy as saying.
Transfield Services issued a formal statement underlying the importance of the wellbeing and welfare of the asylum seekers to the company. "Our job is to look after asylum seekers on Manus and Nauru, and we will continue to do this to the best of our ability," the statement said.
In reply to the above statement, Narayanasamy said that Transfield's intentions might be completely genuine but the evidence shows horrific and irreparable sufferings by the asylum seekers.
Contact the writer at feedback@ibtimes.com.au, or let us know what you think below.
MEET IBT NEWS FROM BELOW CHANNELS